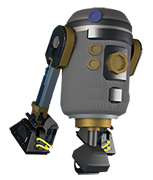 The Real Voyage of Discovery Consists Not in Seeking New Landscapes But in Having New Eyes
About B & J Autos
We are a family owned Business, running our Automotive mechanical Repair workshop the old fashioned way. having a family of 5 we understand how busy life can be, which is why we offer vehicle pick up and drop off to your work or home to save you time. Without delaying repairs on vehicles we make a point of being able to chat with you regarding the repairs and servicing your vehicle needs. Bill Moor having been in the industry 32+ years.

Knowledge covering but not limited to classic cars to todays computerized vehicles, including diesel and lpg run cars. 30+ years experience carrying out repairs and servicing on Fleet vehicles (*incl after hours emergency repairs and discounted labour cost).
What we do
Minor Services
Replacement of Oil & Oil filters
Full Vechile checkover**
Starting at $165
Logbook Servicing can include
Oil/Oil Filter
Air Filter
Cabin Filter
Spark Plugs
Timing Belts
Brake fluid
Coolant Flush
Gearbox & Diff Oils
Full Checkover
Diagnosis (Including but not inclusive)
Coils
Leads
Wheel Bearings
Diesel/LPG/Petrol Issues
Suspension & Brakes
Brake Pads/Drums/Callipers/Boots
Rotors (Replacement or Machining)
Lift Kits
Transmission Services/Repairs (As part of a service or on its own)
Clutch kit replacement
Automatic Transmission service
Gearbox Replacement
Diesel Vehicle Tuning & Component Replacement
Diesel pumps
Injectors
Common rail
LPG
Repairs
Diagnostics
Tuning
Component Replacement
Select Electrical repairs & replacement
Starter Motors
Alternator
Battery
** - CARRIED OUT SERVICE AND CHECK OVER; INCL.. CHECK ALL LIGHTS AND ELECTRICS, CHECK ALL PRESSURES INCL SPARE, CHECKED ALL LEVELS INCL BATTERY, RAISE VEHICLE, CHECK TYRE CONDITION, REMOVE WHEELS, CHECK BRAKES/ROTORS/SUSPENSION,TOPPED UP WASHER BOTTLE AND CHECKED DRIVE BELTS, HOSES, COOLANT LEVELS INCL GENERAL UNDER BONNET INSPECTION.REPLACED OIL, OIL FILTER, CHECKED AND REPLACED AIR FILTER, CABIN FILTER AS NEEDED.